We are one of the leading restorative approaches or restorative practice training providers in Britain.
At Restorative Justice 4 Schools we specialise in providing bespoke restorative approaches training packages to all areas of education wishing to implement and develop a restorative approach to behavioural management. We are an independent service that can meet all your training, consultancy and support needs; taking your school through the consultation, implementation and delivery of restorative practices. We have a team of trainers experienced in all aspects of restorative justice including the youth justice system, residential care staff and the secure estate.
Our range of restorative approaches training courses are designed to develop skills so delegates are able use a restorative approach to their work. We build the necessary knowledge to enable participants to use restorative language, restorative circles and informal restorative chats in their everyday role creating a culture rich in emotional literacy and conflict resolution skills.
Our restorative justice conference facilitation training programmes prepare participants to asses, prepare, chair, follow up and evaluate restorative justice conferences as well as use restorative practices in their everyday role. Training includes group exercises, instructional videos and hands-on skills practice.
We provide "in school" training as well host a national programme of independent training courses across Britain please contact us or see our training pages for details.
Restorative Justice 4 Schools are able to provide a complete implementation service that can meet all your training, consultancy and support needs to develop a whole school approach to restorative practices within your school or organisation.
If you would like to find out more about our services please do not hesitate to contact us
Meet The Team ...
Lynne Russell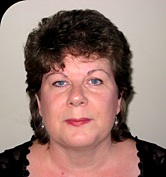 Our director Lynne Russell comes from an Education and Youth Justice background. Lynne worked for many years for Victim Support and developed and implemented a Vulnerable and Intimidated Witness Service in London. Lynne then moved into youth justice and worked for a London Youth Offending Team as part of their restorative justice team, then to an education excellence cluster in Kent as a Restorative Justice Co-ordinator. It was her responsibility to help both secondary and primary schools implement and develop a restorative justice approach within an education setting. She is a qualified restorative justice conference facilitator and has worked as a trainer for many years. Lynne is the Director of Restorative Justice 4 Schools and will be pleased to help you with any queries that you may have.
Jennie Fallarino
Jennie comes from a legal background where she has spent many years - she is a trained and experienced restorative justice conference facilitator who has supported vulnerable children in education for a number of years now. Jennie is also an experienced trainer.
Kelly Walker
Kelly came initially from a Criminal Justice background before working delivering and implementing restorative practice within UK schools.  She is a highly experienced practitioner and trainer and has experience of a number of secondments into challenging schools.  It is at these schools she developed the framework for our 1-1 restorative engagement sessions where she worked with challenging pupils building a positive relationship, and developing the foundational skills needed to work restoratively.   Once these skills are in place, she was then able to work with them to change established negative reactions by building alternative strategies to manage emotions, relationships and behaviours in an appropriate way and begin to thrive.
Glynis Gabriel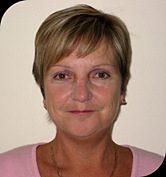 Glynis is an experienced teacher, headteacher and Local Authority Inclusion Officer who has committed most of her career to working in some of the most deprived areas in London.
Glynis has spent the last six years co-ordinating a very successful Behaviour Improvement Programme for a cluster of schools in North Kent. The aim of this initiative was to reduce exclusions and improve attendance using both SEAL and restorative approaches as two of the key strategies. This involved supporting schools to develop capacity and facilitating specialist consultancy and by providing training packages where appropriate, Glynis is a trained circle time and restorative approaches conference facilitator, has many years experience of delivering training and is our SEAL and behavioural policy expert.